Premiering at the 2019 South by Southwest Festival, The Peanut Butter Falcon, feature debut of filmmakers Tyler Nilson and Michael Schwartz, became a sleeper hit after a limited release across the United States. Now, making its much anticipated debut in Australia, this sweet if familiar buddy "road" movie is sure to please audiences.
Zak (Zack Gottsagen) is a young Down Syndrome man who has been placed in an aged care facility by the state. He has his whole life ahead of him, and with the help of some fellow residents, he escapes in hopes of finding and attending the pro-wrestling school of his hero Salt Water Redneck (Thomas Haden Church). Wearing nothing but his underwear he unwittingly seeks shelter on the boat of Tyler (Shia LeBeouf), a down on his luck fisherman who has literally burned his bridges and is on the run from some unsavoury swamp people. This unlikely pair team up on a Mark Twain style adventure (even at one point floating along on a makeshift raft after meeting a blind evangelist) down the rivers of Southern America, heading in search of a new life.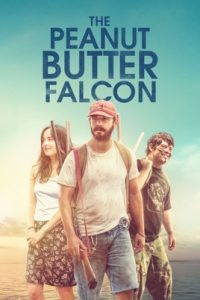 While the plot plays out much as you'd expect, complete with wrestling training montages and incidental side characters who prove to be extremely hospitable of outsider travellers, the film is no less charming as it exposes something truly intrinsic about the way our society disposes of those it deems useless. Both Tyler and Zak are othered by circumstance, and by the people around them, finding more comfort and understanding from other outsider strangers than they do the people who are supposed to look out for them. With Tyler, Zak does more living in three days than he has in the last two and a half years he spent living with the elderly.
Gottsagen proves himself an actor to watch, with astute comedic timing and charisma, if only Hollywood would be brave enough to embrace such a talent. LeBeouf flits between sinister and charming, almost acting in the male equivalent of the manic pixie dream girl, serving solely to aid Zak's development and to provide experiences and opportunities for him. Then there's Dakota Johnson as Eleanor, the nurse from Zak's home who has been tasked with tracking him down. What can be said of Dakota Johnson? As with many recent films focused mainly on male leads, any female characters are left wanting. With a more developed character with more screen time, in the deft hands of Johnson, Eleanor could have been one of the most interesting characters on one of the biggest journeys of self-discovery and development. But as is the case with many women written by men, she is given barely enough space to speak let alone develop, and her existence in the film seems purely a plot device for the male characters, driven by their needs and not her own. This leads her character to make unlikely decisions that simply drive the plot and come off half-cocked. She has no agency and is therefore one-dimensional.
Toward the climactic end of the film, things become somewhat cartoonish as character traits that have simply been mentioned in passing, become integral to the plot of the film. In slightly more adept hands the film would end on a much more plausible note, but it is no less charming for these flaws and will no doubt leave audiences smiling.
The Peanut Butter Falcon is in cinemas from 30th January through Rialto Film Distribution.