In this mad world of shadowy billionaires ruling from behind the curtains, it's rare to get a peek behind the curtain and see one of these mysterious figures being vulnerable on camera. Enter Oscar nominated documentary filmmaker Steven Cantor, ready to lift the lid on one of Australia's richest men, Frank Lowy, in the grips of making one of the biggest decisions of his life.
If you have ever shopped at a Westfield shopping centre (which is highly likely as they're all over the world), then its co-founder Lowy has touched your life. The film focuses on the man on the verge of deciding whether to sell his retail empire. With his wife Shirley, his partner of more than sixty years, trapped in the heartbreaking throes of Alzheimer's, Frank chooses to go back to where he came from in order to help him decide where he is going. Cantor follows Lowy to a small village in Slovakia, the former ghetto of Budapest, Jerusalem and Auschwitz, retracing the extraordinary life of a man who survived so much, immigrated to Australia and built an empire.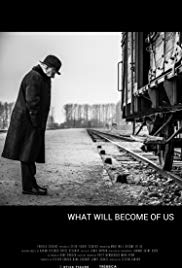 The film is a collection of interviews with Frank and his three sons, archival footage, and fly on the wall documenting of Frank and his family. But Frank's story has so many twists and chapters, by the time the film closes it feels short and rushed, like a film whose subject I never knew I wanted to see, but left me wanting more. Frank's life pre-Australia is extraordinary enough to fill a film all on its own, and almost does. Considering the impetuous for the start of Frank's reflective journey is the tough decision he has to make about whether or not to sell Westfield, very little of the film focuses on his time in Australia, his time building Westfield, or what it really means to him. Granted, compared to his early life this is easily the least interesting chapter of his life, but it leaves something wanting.
There is a mere mention of the fact that Frank chaired the Football Federation Australia from 2003 to 2015 and is credited with resurrecting soccer in Australia, a feat which saw the nation competing at the world cup after decades of missing the mark. This is treated as a small piece of trivia that could have just as easily not been included in the film, a strange "by the way" which serves to undercut the penultimate moment of the film, which is as anticlimactic as tuning into the financial report and missing the end of a blockbuster.
It is heartwarming and heartbreaking to see Frank interacting with his wife, patiently having the same conversations over and over again, devoted to her happiness and struggling with the loss. As a peek behind the curtain into the life of a billionaire there can be no more interesting story than that of Frank Lowy, and What Will Become of Us is a fascinating story, clunky and haphazard, but fascinating none the less.
What Will Become of Us is in cinemas from 12th December through JIFF Distribution.