In the current moment of popular culture there is no force more powerful than 1980s nostalgia. This isn't too surprising,  because as a general guide nostalgia travels in approximate 30 year cycles; Happy Days and Grease in the early 80s, Stranger Things and It currently, not to mention the horde of reboots and franchise revivals coming in every month. God help us all when the early 2000s get their time in the sentimental sweet spot, when the iPod shuffle, MySpace and Neopets are considered delightfully chic again.
Coming to us for Monster Fest 2018, Wolfman's Got Nards, a documentary exploring a forgotten classic of 1980s teen cinema, slots perfectly into the current zeitgeist. The Monster Squad came out in 1987 and focused on a pre-teen group of friends taking on the reawakened members of the Universal Monsters gang (Dracula, Frankenstein's Monster, the Wolfman, etc.) It flopped on release and the critics weren't kind; it seemed destined to be thrown into the pile of forgotten 20th Century memorabilia until Aint It Cool News decided to throw it an anniversary screening in 2006. Turns out that The Monster Squad had legions of fans who grew up watching it on VHS; the famous Alamo Drafthouse in Austin, Texas sold out two screenings of it with lines queuing around the block. This forgotten 1980s B-movie had became a cult film.
Directed by Andre Gower, who stared in Monster Squad as a child actor, this is a beautifully simple documentary which will appeal to cinephiles of all ages, especially those who grew up watching Monster Squad. The remaining cast members have all reunited, as a lot of their time is now spent appearing at Q&A screenings around the world, and almost every crew member and mega fan get time to explain every interesting behind the scenes detail.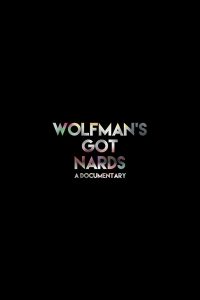 Probably the biggest legacy of Monster Squad is that it was one of the first projects Shane Black and Fred Dekker worked on. The screenplay was a collaboration and Dekker eventually directed it. It's a team up that continues to the day, as both of them wrote 2018's The Predator.
Nostalgia has to be one of the most intoxicating feelings there is. Not only does it appeal to the things we liked as children, but it seems to capture the feeling of how life used to be before the tests of adulthood crept up on us. The word itself comes from the German for 'homesickness' and that seems to sum it up, a longing to return to wherever it's most comfortable, where memories were formed and life's questions didn't seem so difficult. The longing for 1980s memorabilia seems particularly potent, and this is probably due to the films of the era becoming ever more extravagant and coinciding to the time when Hollywood realised that home entertainment like VHS tapes and merchandise could be as profitable as the films themselves. For the first time in history you didn't have to go see films in the cinema, you could watch them over and over at home. No wonder films from this era have such staying power.
For any fan of The Monster Squad this documentary will be a dream come true, for everyone else this is a lovely journey into one of the forgotten corners of the cinematic landscape. It isn't only about a single film but widely about how some films grow into something bigger. Cult films might be a thing of the past with the internet, but here's a case where the internet helped create one (which upon thinking about it seems kinda appropriate considering it's a film featuring Frankenstein's monster). Both Wolfman's Got Nards and the original Monster Squad are playing at Monster Fest this year; what a wonderful opportunity to be introduced to both.
Wolfman's Got Nards screens at Monster Fest from 22nd to 25th November at Cinema Nova.