"There are no rules in filmmaking. Only sins. The cardinal sin is dullness" – Frank Capra
Jill Bilcock has been editing films for over thirty years. Many of Australia's best and most iconic films have been carefully spliced together by this living legend of the local industry. This new documentary from fellow editor Axel Grigor somewhat flips the process around: bringing her around to the front of the camera to explore her extraordinary life and career.
An adage of the filmmaking world states that any project is always three separate films: the writer's, the director's and the editor's, and none of them are similar. Writers and directors always get their time in the sun but editors, those unsung heroes of the post-production suite, are rarely lauded. Yet ask any long term member of the Australian film industry and the name Jill Bilcock will usually come up, as this Melbourne based master comes with international high regard.
Beginning around the time that Australian film made its way to the States and the craze for any and all thing Down Unda' began, Bilcock, an alumni of Swinburne, cut her teeth with the emerging Australian talents of Richard Lowenstein and Fred Schepisi. Interviews with these two, along with much of Australia's high tier filmmaking talent, give us a glimpse into the work ethic of this masterful women. She won't let anyone get away with self indulgence we're told, which is a virtue in the egoistic world of artists and filmmaking.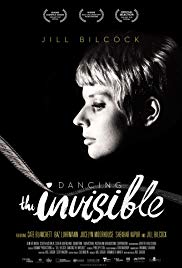 What truly cemented her name in the annuls of Australian film was in 1992, when she teamed up with a new and virtuoso young filmmaker named Baz Luhrmann. The two have collaborated frequently, with Strictly Ballroom, Moulin Rouge and Romeo + Juliet having come into being by combining the talents of the two. One of the most interesting revelations we get is that prior to Romeo + Juliet being greenlit by a studio, the two moved in together and created a short film with Leonardo Di Caprio in Sydney to assure studio executives that it was worth taking a risk on such a peculiar project. What's also interesting is that Romeo + Juliet was a learning curve for all involved, because a lot of the post-production was done while simultaneously figuring out how to edit with a computer.
As well as writing and directing, Axel Grigor has also put himself to the Herculean task of editing this documentary. It's a task that wouldn't be for the faint-hearted because you're immediately drawing comparisons with the work of a master. In a lovely piece of meta-filmmaking the editing here is crisp and the whole documentary moves along with pace and rhythm. Creating "patterns out of chaos" is how Bilcock sums up the art of editing. Grigor has obviously learned this skill well.
Muriel's Wedding, The Dish, Elizabeth, Road to Perdition, Red Dog, The Dressmaker. These are just a few of the films we can thank Jill Bilcock for bringing to life. A treat for filmmakers and film lovers alike, Jill Bilcock: Dancing the Invisible is both a charming look at one of Australia's finest cinematic craftswoman, and a fascinating glimpse into the rich history of Australian film.
Jill Bilcock screens exclusively at Cinema Nova from 5th July through Film Art Media.