Modern cinema has a lot to thank its underdog for. Let's face it: everyone loves watching a rags-to-riches story. Underdogs appear in all walks of life – love, war, sport and beyond, but they all share one common quality: they pull off the unlikeliest of upsets and win a place in our hearts forever.
Dodgeball: A True Underdog Story
It might be the oldest cliche in the sports movie genre: a team of misfits are called upon to beat a team of superior athletes and juiced up freaks. Dodgeball stays close to this tried and tested formula, but, at the same time, successfully makes fun of the premise. Peter Lafleur (played by Vince Vaughn) leads a team against gym owner and fitness guru White Goodman (played by Ben Stiller) with his muscle-bound team. After dodgeball legend Patches O'Houlihan (played by Rip Torn) puts the team through a gruelling training routine, Lafleur's men make their way to Las Vegas for the international tournament and come face-to-face with Goodman and co in the final round. Can a team filled with average Joes rise to the challenge or will they fall flat on their faces? In a feel-good sports comedy, there's really only one answer.
The King of Kong: A Fistful of Quarters
The protagonist of The King of Kong is so unassuming that he could fade off into another dimension, and no-one would even notice. Despite some promise shown in his school days, Wiebe gradually turned into something of a nobody. He did, however, possess two great secrets- wrists that enable him to achieve phenomenal scores on vintage arcade games. After he vows to take on Donkey Long Champ Billy Mitchell, the film begins to unravel when it shows Wiebe becoming caught up in a world of snivelling cronies, fanboy elitism, and obsession. Make no mistake: there are those determined to put a stop to nobodies entering their world. Wiebe eventually worms his way in, of course, providing that nice guys don't always have to finish last.
Rocky
Rocky, which was shot in only 28 days, with a budget of around $1 million, didn't only score at the box office, where it pulled in over $225 million. The 1978 classic also received 10 Academy Award nominations, winning three, including Best Picture and Best Director. In fact, after six sequels, the original Rocky could be called the greatest underdog story in movie history. As well as launching the career of one of the greatest action heroes of his generation, in Sylvester Stallone, Rocky has permanently immersed itself in popular culture. Philadelphia, where the movie was shot, attracts hordes of visitors each year, who can't wait to run up the same steps as the Italian Stallion, or stand next to their hero's statue, which featured in Rocky 111. There is endless merchandise, such as the 2002 video game, available on both PlayStation 2 and Xbox. There is even a Rocky slot game at BGO Casino, for which Oddschecker offers free spins and bonuses. The player could be forgiven for feeling like an underdog on the first play, but the 50 free spins will soon help them find their feet.
Cool Runnings
Inspired by a true story, the movie that everyone seems to love tells the story of a Jamaican bobsled team that competed in the 1988 Calgary Olympics. Okay, they failed to win Gold. In fact, they failed to even finish the competition. The fact that Jamaicans went to the Winter Olympics, however, is inspiring indeed. The movie sees the team members portrayed as members of the Jamaican national sprint team who failed in qualifying for the Olympics. John Candy puts in a stellar performance as the coach of the American team.
Swingers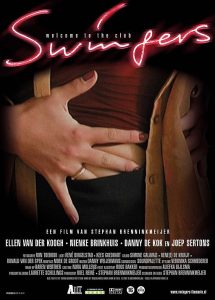 We started with Vince Vaughn, and we'll finish with him. After being dumped by his girlfriend after six years, wannabe actor Mikey (played by Jon Favreau) seeks to change his luck with women. So he sets off on. Road trip to Vegas with his best friend Trent (played by Vince Vaughn). But can someone like Mikey- shy, sensible, and stocky- really get lucky with the girl of his dreams in Sin City with such heavy competition?  Trent's tips have no success, and every woman that he lays eyes on is either too unavailable, too highly strung, or too stupid, to swing with him. Until that is, he meets Heather Graham and his luck changes. A nice turn of events for the little guy.