Aussie Ben Young's first feature film is a loose adaptation of the Birnie murders. Perth suburbanites Catherine and David Birnie abducted and murdered several girls in the 80s up until one successful escape. His first cinematic effort borrows from recent Aussie classics, with its own moments of originality and flair.
The introduction to the movie perfectly frames the film. Within an 80s bungalow-styled house 17-year-old Vicki (Ashleigh Cummings) and her boyfriend are laying about. In the background 'Shivers' by The Boys Next Door plays. With their Home and Away good looks, and confined in a claustrophobic brick room, the aesthetic of  Neil Armfield's Candy comes to mind. A few scenes later and it's established that young Vicki is caught in the middle of her parents' difficult divorce; disobeying her mum she sneaks out to get to a friend's party. En route she is offered some spliff and a cheap ride from John and Evelyn White (Stephen Curry and Emma Booth) and unwisely chooses to go with them.
The acting is a standout element of the movie. Aussie screen veteran Curry does a great job as a Mick Tayloresque predator. Going from cold and collected to explosive rage there is buried tension in every scene he's in. His bushy mo and wife beater do little to beef up his slender frame, and originally it seem as if he's been physically miscast as a psychopathic bogan. That is until looking up the real David Birnie and seeing a petite failed jockey. With retrospect his lack of physical power adds a layer of intimidation easily missed. While being easily bullied by small time drug dealers and thugs, his retribution is channeled towards the victims within his home.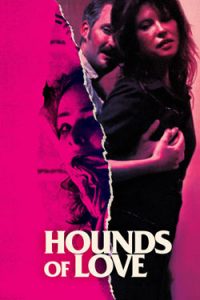 Emma Booth is just as good as Curry's battered spouse/subservient mistress. She is happy to transfer her own suffering onto her victims. The strong theme of motherhood persistent in the film serves to humanise the despicable character she is. Self-medicating with weed she cycles between anxiety, paranoia, jealousy and motherly affection. Her character is perhaps the most complex, and in a film of great performances she is the standout.
If cinema reflects the cultural landscape, perhaps it could be said that Australia suffers from somewhat of a cultural void that is being filled with tales of our gruesome murders. It could also be argued that those same stories are perfect for cinematic retelling when you have limited local budgets. Whatever the case these horror/thrillers of stark and distinct Aussie grimness make for morbidly enjoyable viewing. With its very adult themes and graphic nature it should be noted that this isn't for the weak-stomached or faint-hearted. In particular, the rape sequences are deeply unsettling, and in the spirit of David and Margaret's boycott on torture porn I wonder if those needed to be as graphic. It could also be argued that the script has a duty to honour the source events.
Ben Young has crafted a wonderful debut feature. A big pale note though is an unconvincing and contrived ending. Otherwise, the cinematography and effects show a maturity not found in many debuts. There are wonderful slow sequences mixed with a powerful deep score that scream 'Nominate me for best film at your film festival!' and deservedly so. Deeply unsettling and authentically Australian, Hounds of Love slots easily into the wonderful gritty Aussie underbelly flicks of recent era, right between The Snow Town Murders and The Loved Ones.
Hounds of Love is in cinemas from 1st June through Label Distribution.