After more than fifty years, Michael Bond's beloved children's book character comes to life, and he is one adorable bear. Seemingly sticking quite close to the original story – though not quite enough according to the diehards – Paddington ventures from darkest Peru to the hustle and bustle of London town. Once here he is taken in by the Brown family, on Mrs Brown's (Sally Hawkins) insistence and despite Mr Brown's (Hugh Bonneville) protestations. Paddington soon learns the quirks of each family member, including the children, Judy (Madeleine Harris) and Jonathan (Samuel Joslin) and their housekeeper Mrs Bird (Julie Walters). Unwittingly causing all sorts of mayhem, he soon catches the eye of Millicent (Nicole Kidman), a taxidermist with a sinister agenda.
Could there be anything more perfect than Colin Firth as the voice of a teddy? Evidently, yes. Put your clothes back on – he is not a part of this film. (And Paddington is not a teddy, but rather a non-threatening bear.) Though he was initially cast as the voice of Paddington, Firth and director Paul King reportedly realised after production that a child-like bear would not have such a damn fine accent. So in came Ben Whishaw, who truth be told, seems like a much better fit with his cheeky, boyish charm. The live-action cast are also glorious. Sally Hawkins brings her infectious smile to proceedings, while Hugh Bonneville plays the hilariously straight Mr Banks-type role. The anticipation of his inevitable break into silliness only adds to the fun. Nicole Kidman pulls off a villainous performance, and thankfully we aren't subjected to extreme close-ups of her eye for a change.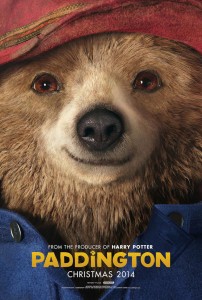 Despite the absence of Firth, there is still plenty of enjoyment to be derived from Paddington which is for children and adults alike. Kids will laugh out loud at the sight gags, while adults may have their own fits of giggles in response to Paul King and Hamish McColl's hilarious screenplay.  The plot is nothing ground-breaking – anyone over the age of twelve will know where it is all heading – but it can't be faulted on that. Simple messages about embracing one's differences and the importance of family will resonate with all viewers, big and small. Paddington is absolutely beautiful to watch, from the luscious jungles of Peru to a vibrant, almost magical London town. The CGI/animatronics used for the bears is mildly jarring at first, but quickly becomes an enjoyable aspect of a well-rounded film.
In only his second feature film, Paul King has succeeded in capturing Paddington for a new generation. It will make you laugh, and maybe even cry, and it might just make you crave a marmalade sandwich too.
Paddington is in Australian cinemas from 11 December through Studio Canal.