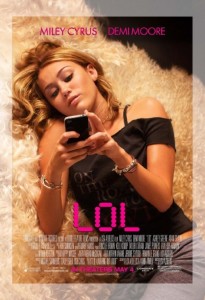 Synopsis: As a new year at school begins, Lola's heart is broken by her boyfriend, though soon she's surprised by her best friend, promising musician Kyle, who reveals his feelings for her.
Starring: Miley Cyrus, Demi Moore, Ashley Greene
Director: Lisa Azuelos
Writer: Lisa Azuelos and Kamir Ainouz
Australian Distributor: Roadshow Films
Release Date: Thurs 26 July
Verdict: OMG! ROFL! ZOMG! Get out of town. This frankly looks horrible. One redeeming quality though sees Marlo Thomas featured as the grandmother. I'm sure she has zero screen time, but it's something.