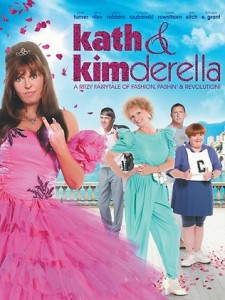 Synopsis: Fountain Lakes' foxy ladies who turn more than just heads when they go on an overseas trip and end up being the centre of their very own fairytale.
Starring: Gina Riley, Jane Turner, Magda Szubanski
Director: Ted Emery
Writer: Gina Riley and Jane Turner
Australian Distributor: Roadshow Films
Release Date: 6 September 2012
Verdict: If you liked the TV show, then you'll probably like the film. And let's face it, how many Australian television series have been made into a film with a theatrical release?…. Can you think of any…..