Current Team
James holds a Bachelor of Arts (LaTrobe University; majors: Cinema Studies, Media Studies) and a Master of Arts and Cultural Management (University of Melbourne). His reviews and articles have been featured across numerous university publications including Farrago (University of Melbourne) and Rabelais (La Trobe University), as well as with Portable,  The Vine, T-Squat and Upstart. His portfolio can be viewed here.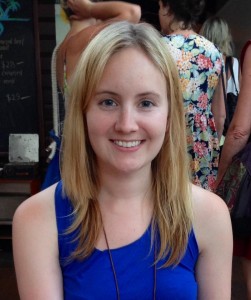 Claire Robson – Editorial Assistant/Contributor
Claire has a Masters in Psychology and is a psychologist at various primary schools in Melbourne. In her spare time she sees a stack of movies and, as a huge musical theatre fan, gets incredibly psyched for movie musicals. Her favourite films are Moulin Rouge and The Wizard of Oz. As a young child she told everyone her name was Dorothy and cried when her mother corrected her. Tweet her at @clairestbearest.
.
.
Bio to come
Kevin is a Melbourne-based writer who believes video cassettes are the most superior form of home-entertainment media. Underneath his desk are a few hundred VHSs, most of which are either Disney kid's flicks or Hitchcock murder mysteries. When not playing with the tracking button on the remote, Kevin studies Media and Communications at Melbourne University, contributes to Farrago, and writes narcissistic rants at kevman.wordpress.com
.
Kate-Ida Holleman – Contributor
Kate-Ida Holleman has a BA in Professional Writing and Philosophy from Deakin University and a Master in Creative Media (Screenwriting) from RMIT. She has taught Screenwriting across rural Victoria and specializes in genre, narrative structure and characterization. Kate-Ida is also a freelance writer and editor and has been published in the Herald Sun, The Age, ABC online as well as magazines and newspapers. Film Blerg is her first attempt at writing film reviews, although her friends will tell you she's been annoying them for years with her opinions and are glad she will finally shut up while watching a movie.
Ben is a carpenter in Melbourne. When pressed as to why he chooses to review films in his precious free time the answer is invariably 'Who are you and how did you get into my bedroom?!'
He makes up for a embarrassing lack of formal qualifications with more informal ones such as: Completing Donkey Kong Country 3 100% and memorising the lyrics to Insane in the Membrane. He love affair with cinema began as a randy teenager watching late night sbs movies and his very secret dream is to get into movies the same way Harrison Ford did- by building some cabinets for George Lucas. Any other director of a multi billion dollar franchise will do though.  Can be found re-watching episodes of Jim Henson's The StoryTeller.
Bio to come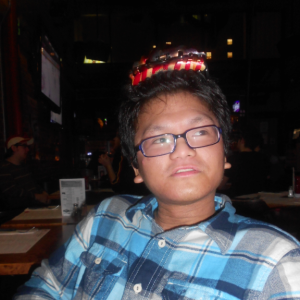 Dan Santos – Contributor
Dan has a Bachelor of Arts (Honours) and a Bachelor of Science from the University of Melbourne, and lacking direction tried to cover as many bases as possible by majoring in literature, geography and genetics. He has decided to pursue a career in environmental research, but his film interests remain diverse and eclectic – he has thoroughly enjoyed films from directors as diverse as David Fincher, Michael Haneke and the Dardenne brothers.
Lisa Sinclair has written professionally for fifteen years, mainly dry boring stuff for the IT industry. More recently she's poured her talents into film reviews for a number of different sites, none of which, unfortunately, still exist. She's hoping not to sink Film Blerg too. She's a big science fiction fan and is presently writing a mystery thriller with a technological angle. Started in 2009, it's due any day now, honest.
Chris lives in Melbourne, loves movies, music and books. His top ten all-time favourite directors are Francois Truffaut, Martin Scorsese, Orson Welles, Alfred Hitchcock, Steven Soderberg, Lucio Fulci, Werner Herzog, Quentin Tarantino, Ridley Scott and David Fincher.
.
Simon is currently halfway through his Bachelor of Arts (Film Studies) at Deakin University, he kindly requests you don't hold that against him. His interests in the cinematic world are vast and all-encompassing, with a desire to see everything. When he's not watching films, he's probably listening to a podcast about films, researching in the library or daydreaming of more attributes to ad to his biography on Film Blerg. He enjoys Calvin and Hobbes, spicy food, reading and history. On Twitter he's known as @Medafets_.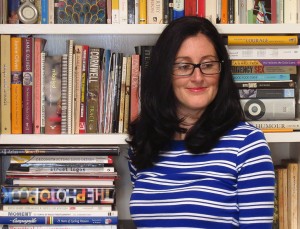 Amy Taylor – Contributor

Amy Taylor likes to watch films and talking, reading and writing about them. She is a Melbourne based writer and researcher, with an MA and BA in film studies, both from LaTrobe University. Amy is currently gearing herself up to start a PhD, as she thinks the title 'Doctor' might suit her. Don't ask her for her top five films, as she can't narrow the list down from six.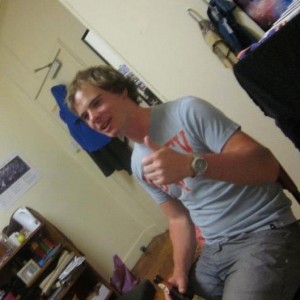 Angus Tonkin – Contributor
Angus Tonkin is a writer living in Melbourne. He has reviewed for Film Blerg over the past three years, and has also had reviews published in Australian Book Review and Farrago. After completing a Postgraduate Diploma in Arts (Editing and Communications), he has worked in book, magazine, newspaper and online publishing. He has, more importantly, ridden Jurassic Park: The Ride three times. You can follow him on Twitter @AngusTonk, if you like.
Past Contributors
Nick holds a Bachelor of Arts (Hons) and a Master of Arts majoring in Cinema Studies. He is particularly interested in film history, with a focus on film noir, the films of Akira Kurosawa, and the Coen brothers. He "grew up" on Star Wars, Indiana Jones and James Bond, and when pressed says his favourite film is The Big Lebowski. He is also a big fan of recent television shows like Breaking Bad, True Detective, and Fargo.
.
Jemima Bucknell studied cinema and literature at La Trobe University. Her turn-ons are Sidney Lumet, David Cronenberg, The Sopranos and Susan Sontag; turn-offs are Inception, Robert Rodriguez, Lars Von Trier and Baz Luhrmann. Lives in Melbourne.
Kendal studied her arse off all through high school in order to get into her dream course at university. Graduated Bachelor of Communication (Media) from RMIT with distinction and a Major in Cinema Studies and a minor in being taken for granted as an intern. She now fills her days fitting bras, writing for weekly entertainment rag Inpress, watching TV series and counting down the days until she can afford to travel to Cardiff to check out the Doctor Who Museum.
.
Jack Crane was delivered to his parents in the town of Bairnsdale by a stork when he was seven months old. Since then he's made a habit of growing up and wearing the most extravagant shorts he could find. In his professional life, Jack has worked as the Talk Manager for SYN, Mid-Dawn presenter for Triple j, Newsreader for RRR, Contributor to Catalyst and Inpress and Photographer for Tonedeaf and Shout Out Music.
.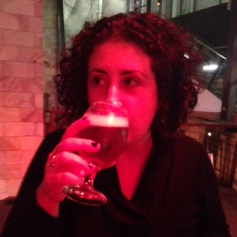 Joanna Di Mattia – Contributor
Joanna has a PhD in Women's Studies from Monash University where her research focused on anxiety about masculinity in the films of the (Bill) Clinton era. While posing as an academic she published widely on gender and sexuality in American film, television and popular culture. Joanna writes about film culture over at In a Lonely Place: Cinematic Encounters in the Dark and her recent film criticism has appeared in Kill Your Darlings, Senses of Cinema and The Age. Joanna was a member of the inaugural Critics Campus cohort at the Melbourne International Film Festival in 2014.
Bradley J. Dixon – Contributor
Bradley J. Dixon is a former music writer turned film blogger based in Melbourne. His work can be found at his website Cinema Quest (cinemaquest.com.au) and you can tweet him at @bradleyjdixon.
Paul had such an unpleasant time growing up because no one else his age knew who Diana Rigg or Joan Fontaine was. Now he is a young adult surviving on strong coffee and spending most of his time (and money) at David Jones and living it up in Melbourne CBD. Can often be found in pyjamas watching Bewitched. In his spare time he is studying a Bachelor of IT at RMIT. Tweet him @avenger1988
Mark Hewitt is a graduate of LaTrobe University where he studied both Cinema Studies and English. He has contributed to several publications including Atomic Threat and [Fiend] Magazine. An enthusiast of  all things Jean Pierre Melville, Mark's other filmic interests include American noir, 70s Japanese cinema and the Hong Kong new wave.
Tim is a Canberra based wannabe film critic forced to moonlight as a public servant four days a week to feed his beloved bunny Arbie. He is currently polishing off the last subject on a Bachelor of Arts at Australian National University majoring in English and Film. He is the creator of Not Now I'm Drinking a Beer and Watching a Movie, as well as regular co-host of The Film Brief podcast. You can follow his work on facebook here.
.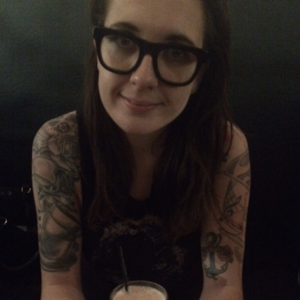 Chloe Sesta Jacobs – Contributor/Reviews Editor
Chloe completed a Bachelor of Communications (Journalism) at RMIT University, majoring in cinema studies. A world cinema enthusiast, her favourite films include The Lives of Others, Grave of the Fireflies, The Hunt, Goodbye Lenin and Amour. As Culture Coordinator at Luma Pictures, she is constantly immersed in the film industry. When she's not obsessing over Mads Mikkelsen or her two sausage dogs, she's practicing Bikram yoga or dancing in front of her mirror to Taylor Swift. Find her on Twitter at @csestajacobs.
James is a Masters of Arts Management student at the University of Melbourne, and also holds an Honours degree in Screen and Cultural Studies & Politics. Outside of Film Blerg, he has also written on film for a number of print and online outlets including Milkbarmag, The Essential and Farrago, where he also served as film sub-editor in 2013. You can follow James on Twitter: @jameszarucky